Odds & Ends
First off, I got new glasses. Yay!




Secondly, I entered a blogging contest to win a cash prize, a trip to New York, and a guest blogging gig on a professional fashion site. Only you can decide if I win! :) Please vote for me -- it honestly takes less than two minutes.

All you have to do is a) sign in to your Facebook account, b) go to this website, and c) look for the photo below! Click on the heart and you're done.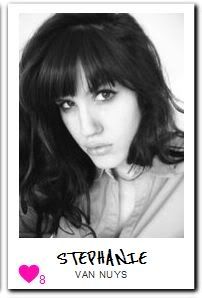 Thank you so much for your continuing support!
You guys are the best. :)

BLOGLOVIN' | BLOGGER
FACEBOOK | TWITTER | YOUTUBE